The Good Shepherd Church started because my husband John suffers from severe COPD and dementia. He reached the stage where he could not be left at home on his own in order for me to continue ministering in a church. It seemed the best thing was to create a small house church where John could be included, so The Good Shepherd Church was born. We have a fairly informal Sunday morning worship service with communion at 11 am.
We also have an internet ministry supporting other Christians in ministry and providing pastoral care to those in need via social media using Facebook. Through various Facebook group we have reached people in need and been able to share the gospel as well. We do a great deal of work with the bereaved especially those grieving for pets that have been a very important part of the family's life and those with chronic illnesses. We also care a great deal for the environment and the climate emergency facing us.
We do try and support other ministries in prayer, encouragement and in donations where possible including:
Intermission Youth Theatre
http://www.intermissionyouththeatre.co.uk
Intermission Youth Theatre have sent this out is it for you?
We are hiring for an
Executive Assistant
to the Artistic Director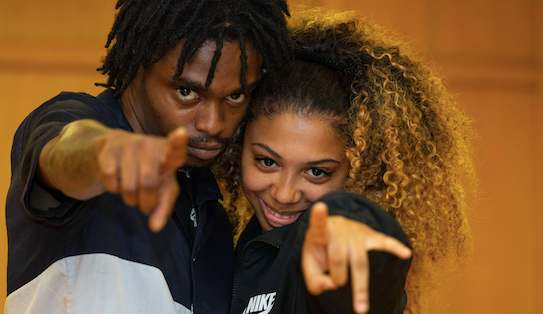 We're recruiting for an experienced, highly organised, proactive person with excellent administrative and project management skills, who has a strong sense of initiative and the ability to work across multiple projects.

This is a NEW full-time role to support our Artistic Director Darren Raymond.
Salary: £26,000-£28,000, depending on experience.

Intermission Youth aims to be an equal opportunities employer and particularly welcomes applications from diverse ethnic communities.

Download job description.

To apply: please send your CV and a cover letter of no more than 500 words saying why you would like this role, to Sue Radford.

Unicef: http://www.unicef.org
Unicef reach out to people all around the world wherever there is need.


If you would like to support us:
Donate via PayPal, debit or credit card by clicking the blue box below.
Donate online via a direct bank transfer.
Make Intermission Youth your charity of choice on Amazon (www.smile.amazon.co.uk). Amazon will donate 0.5% each time you make a purchase.

THANK YOU SO MUCH!
www.intermissionyouththeatre.co.uk
Intermission Youth is a charitable company limited by guarantee, registered in England & Wales
Registered office: 40 Morpeth Terrace, London SW1P 1ET
Charity number: 1190391
Company number: 12359502

info@intermission.org.uk
Copyright © Intermission Youth. All rights reserved.

Want to change how you receive these emails?
You can update your preferences or unsubscribe from this list
Read our Privacy Notice


Africa Missions Team
We also support those who encourage and help to care for the environment such as the RSPB
https://www.rspb.org.uk/