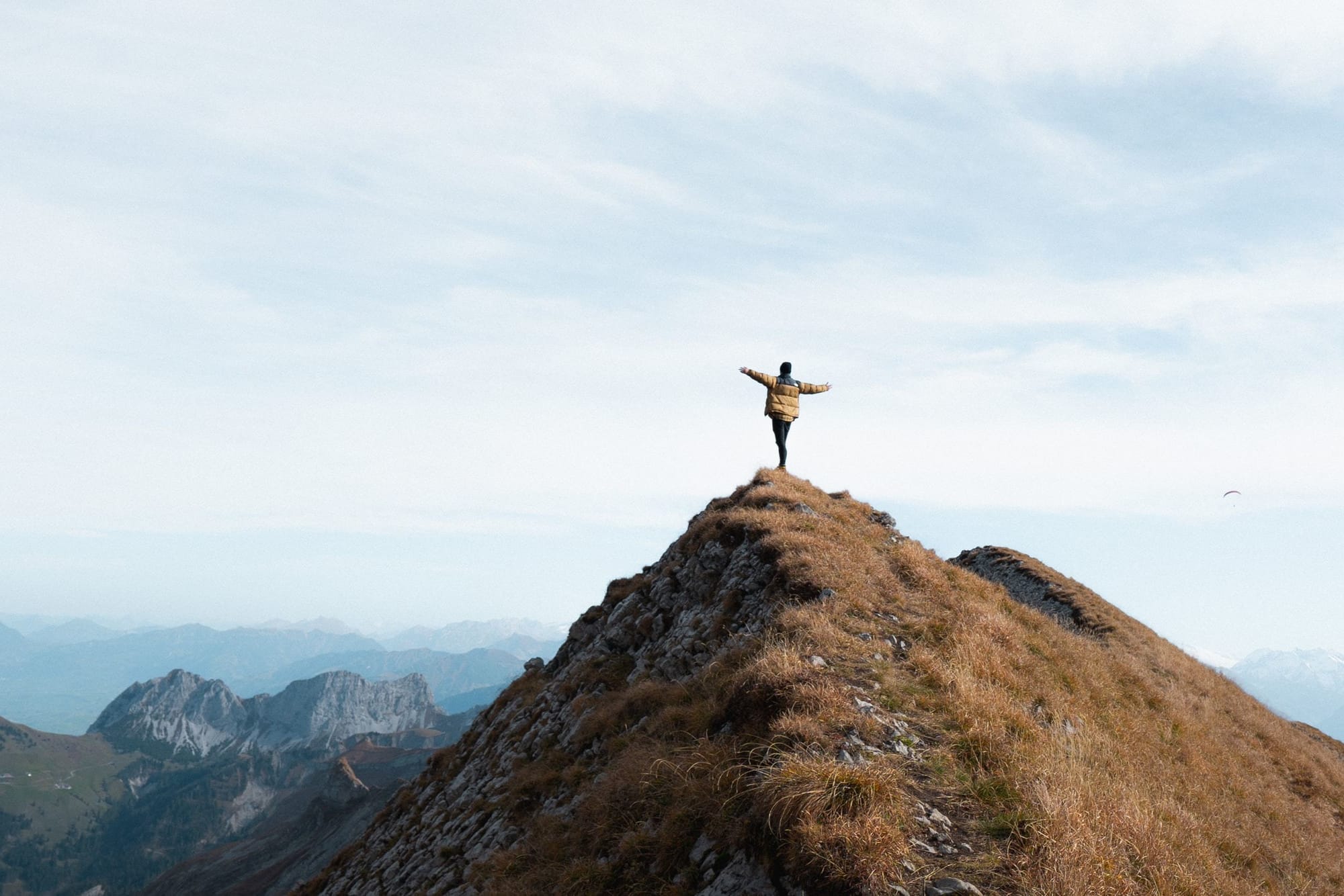 All Change Again!
We will be having services on Sunday mornings at 11.30am GMT+1 (BST) in person but will continue to record the services on Zoom and on Facebook Live. Recordings will be published on You Tube on The Good Shepherd channel, the link is:
Channel content - YouTube Studio
We follow the Church of England Lectionary and whilst sermons are based on one reading there are others each week you can read for yourself. The idea is that if you read all the readings listed each Sunday you will have read the whole Bible in a 3 year cycle.
If you need further information please email revdlin@gmail.com or fill in the contact form on this website.
I would be grateful if someone would be willing to act as administrator for me as I am not very tech savvy and struggle at the best of times with the website and could really do with someone who could take this at least, off my hands! It would probably take someone more tech savvy about half an hour to update the sermon transcripts and upload the recordings to the You Tube channel, where as it takes me a good hour each time!
___________________________________________________________________________
We have now entered Passiontide, the week leading up to the crucifixion of Jesus.
Palm Sunday
Readings
Psalm 80
Isaiah 5.1-7
Matthew 21.33-46
Reading Matthew 21:33-46
Sermon
Here we see Jesus, having accepted and in some measure started the end of his earthly life, is no longer keeping out of the limelight but is deliberately becoming public in all he does and not only public but is doing things that have a meaning.
Bethphage was a village about a mile from Jerusalem. Jesus gives instructions to bring a donkey they will find tied up and her foal, a colt. Why both animals?
Any horse/pony/donkey lovers out there? I would be almost impossible to ride a colt that had been unridden unless it's mother was with it! Horses have to be trained to carry people! It could be something Jesus had arranged with a friend before but the disciples went to get the donkey and her foal and was asked what they were doing and said what they had been told, 'the Lord needs them but will send them straight back.'
Cloaks were spread probably on both animals although Jesus only rode the colt. Matthew thought of the prophecy in Zechariah 9:9
9 Rejoice greatly, Daughter Zion!
Shout, Daughter Jerusalem!
See, your king comes to you,
righteous and victorious,
lowly and riding on a donkey,
on a colt, the foal of a donkey.
Jesus was now set to enter Jerusalem! Don't forget, it was not just the disciples that believed in him or followed him, many others had heard his teaching and followed him so as he made his way on that final road to Jerusalem he would have been collecting a crowd as he went. The crowd were cheering, I wonder how Jesus felt? He was the only one to know what was to happen, that he was on his way to his death.
What was the purpose of riding into Jerusalem on the foal of a donkey with its mother walking beside him?
We know that kings travelling to visit another kingdom would arrive on big tall war horses with their soldiers with them, showing their importance and power at the same time as being a visitor, a kind of, 'yes we'll be friends but if you upset me watch out!!!!! I am powerful and have a well-armed army.' Interesting take on diplomacy! Maybe not so different to Putin!
Therefore there is a history of kings and big war horses within other kingdoms but there is also a history of the welcoming of Israelite kings riding on donkeys, the word Hosannah means, 'Lord, save us!' The laying down of palm branches also dates from lets look at Psalm 118:25-26
.
25 Lord, save us!
Lord, grant us success!
26 Blessed is he who comes in the name of the Lord.
From the house of the Lord we bless you.[b]
The Pharisees and Sadducees would have understand about other nations and their war horses but would be extremely familiar with Psalm 118! They would understand the implications of someone riding into Jerusalem on a donkey and palm branches being thrown down.
As it was the lead up to the Passover celebrations, there would have been coming into Jerusalem from all over the country and
Jews living in other countries or other parts who had not known this Galilean teacher were asking, 'who is this?', the crowd told them,. 'This is Jesus, the prophet from Nazareth in Jerusalem.'
How far from the truth! This was the Messiah, the Son of God, God in human form entering the city in which the Temple existed. What was kept in the Temple? In the Holiest of Holies? The Ark of the Covenant, built according to God's instructions to Moses. The reason for the Ark of the Covenant was for God to live in under the Old Covenant which would be exchanged for the New Covenant when Jesus became the one sacrifice for all humanity for all time! Jesus was heading to where the Israelites believed God lived. No wonder the Pharisees and Sadducees were worried! He had already called himself the Son of Man, and had healed people, even raised them from the dead! He was clearly more than a prophet and all his teachings made him a problem for those who were scrupulously keeping the word of the Lord as commanded however they were not acting from their hearts! Some of them may have accepted who Jesus was but had to do so secretly. Those who were keeping the letter of the law but not the heart of the law could see their lives changing radically, not for the better! They were expecting that people would act according to their heart! This would mean listening to their conscience not getting away with keeping the word of the Law, this teacher had challenged all their actions one way or another! It is easier to follow a list of rules that have been in existence for millions of years than to do something your conscience is telling you to do that will cause you discomfort, loss of money or goods to do in response to something happening at that moment such as a homeless person asking for money.
Further, if it came to the ears of the Romans – well, that was unimaginable them hearing of a new King of the Jews!!!!! This would be likely to bring the wrath of the Romans and their powerful armies down on them! Wrong choice! AD 66 saw the Romans come down hard, destroying the Temple and Jerusalem completely. I will not say more about it here but it was a pretty ghastly time as told in the complete works of Josephus, a first century historian. I would not recommend reading it just before bedtime – it is one thing that would be quite capable of giving you nightmares!
This week as we contemplate Jesus final week on earth, let's concentrate on how we relate not just with God but also with those around us, are we really worshipping God with everything we have and are we really loving our neighbour as ourselves?
Prayer
Lord in this Passion week, help us to understand more about what Jesus was doing and seek what he is calling us to do that we may love the Lord our God with every part of our being and love our neighbour as ourselves especially in these hard and difficult times, bring us to the place where we can truly worship God with joy on Easter Sunday rejoicing in the work of Jesus on the cross. In Jesus name amen.
__________________________________________________________________________
Lent 3
Readings
Reading
John 4:5-42
Lent 3 Sermon
Seems quite a normal thing, Jesus has been walking with his disciples from one place to another and Jesus sits down for a rest. The disciples go to buy food. Sounds normal yes? If you had been on a long walk and came to a place there was a bench to sit on, wouldn't you be tempted to sit down for a while?
In the normal way, yes, it would be logical but this was not a normal event. First, Jesus had entered the land of the Samaritans! Samaritans would avoid each other normally and would have stopped to rest before having to go through Samaritan country and would have got through it as quickly as possible!
Next a woman comes to draw water from the well. This was unusual in itself, normally the women of a village would go together to draw water, a social occasion, here was a woman alone. Was she so short of water, she needed to go before the other women were ready? Or was there something else?
A lot to unpack here! Jesus never did anything that wasn't planned. He deliberately chose to have a rest when and where he did. He knew it was Samaritan country and he knew he was meant to be there. As the woman arrived he spoke to her – didn't he know she was a Samaritan? Of course he did, but Jesus spoke to anyone and everyone Jew or Gentile!
Jesus asked her to give him a drink of water but she said he had nothing to draw the water up with and that the well was deep. Jesus then told her of the living water. She thinks he is talking of physical water but he is talking of spiritual water.
Jesus tells her to go call her husband and then come back. She tells him she has no husband and is astonished when he tells her she is right as she has had 5 husbands and the man she is now living with is not her husband!
Wow! What a shock for her! It may explain why she is alone! She is probably taunted by the other women and what might have turned a chore into a social interlude is not for her as she goes at a time when she knows she will miss the rest of the women going to draw water from the well. She is an outcast! A sinner!
Jesus knows this, he has already demonstrated that. Sometimes it may seem we are there for the 'nice' people but Jesus is there for ALL people. There are numerous examples of God using people who sin in the Old Testament. What about when Joseph's brothers sold him into slavery? God put him in a place where he would be able to help his brothers in the future.
What about King David, instead of leading his soldiers into battle as was the norm, he seduces a soldier's wife, gets her pregnant and then kills her husband to cover up what he had done! Did God forget David? No!
Jesus came for all of us no matter what we have do ne he will come and meet us where we are. We have seen how God can make use of people who are sinful and yet all too often church is seen to be a place for good people, not for sinners. Sadly, we are at fault for this idea, the church is a place for sinners – we are all sinners. That is why we always have time to reflect on how we have behaved in the previous week, to have a chance to bring to mins those things we are sorry for before I say a prayer of confession.
A church I heard of upset the entire community when the minister put up a poster that read, 'Only sinners welcome!' Church goers were upset at being called sinners and those who did not attend church thought that people that did were good, nice people!
We are all sinners, only Jesus was perfect and we must accept everyone as Jesus accepts everyone.
What is the result of this meeting with the Samaritan woman? The whole community came to see this man who told her all she had done. Jesus used her to spread the good news and it seems relationships were healed as the whole community came to listen to Jesus! Maybe it was the fact the woman had a colourful past and that Jesus told her all about it that made the people of the community come to see this amazing man. Her lifestyle choices had made her the one person that could bring the community together to come and see this man.
39 Many of the Samaritans from that town believed in him because of the woman's testimony, 'He told me everything I've ever done.' 40 So when the Samaritans came to him, they urged him to stay with them, and he stayed two days. 41 And because of his words many more became believers.
42 They said to the woman, 'We no longer believe just because of what you said; now we have heard for ourselves, and we know that this man really is the Saviour of the world.'
Do we avoid those who are sinners and talk to the 'nice' people, do we tell those who feel they are too sinful to come in that Jesus is there for them, for all of us because none of us is perfect. There is only one who was without sin, that is Jesus!
This week I suggest we look at ourselves and how we think of other people and talk to those who need Jesus, welcome them in and show them love,
That does not mean approaching someone wielding a massive kitchen knife and telling them about Jesus at that moment in time! Be sensitive to the people you are talking to and the situation at the time, do not put yourself in harm's way.
Prayer
Lord thank you that Jesus meets everyone where they are and in the right time. Help us to discern when the right time is to speak to people, help us to be able to change the idea of church being for nice people but for everyone. In Jesus name amen.
______________________________________________________________.
Second Sunday in Lent 2023
Readings
Sermon
Reading
John 3:1-17
Nicodemus – you've got to love him! A pharisee, well renowned and respected leader and teacher. Well educated in the scriptures. At a crossroads! What IS the truth? Is what he has been brought up to believe, studied and taught others wrong? Was his teaching flawed? Who was this itinerant teacher who seemed to be turning everything on it's head?
So many questions! So many in fact it was driving Nicodemus CRAZY! What does he do? Clearly something of what he was hearing was reaching his heart but did that mean giving up everything he knew? Everything his life had been based on? What to do?
Nicodemus decides he must see this teacher, talk to him, learn what he was about. So many of the Pharisees were against this teacher so Nicodemus laid his plans carefully, he went under cover of darkness – didn't want to be seen. This mirrors his feelings! He is living in darkness and is looking for the light, could this itinerant teacher be the way out of his darkness? He was certainly knowledgeable, knew the Scriptures inside out but his interpretation of them was so different!
Maybe Nicodemus had been feeling there was something missing in his life, his religious duties were no longer giving him the same peace and fulfilment as they used to, maybe some of what he was hearing was very attractive to him, but was it real? Was it worth throwing everything away for this itinerant teacher? Give up his status, his position, the respect he was shown. So Nicodemus goes after dark – maybe that darkness was mirroring a darkness he felt in his own life!
First it is interesting, he went after dark, I imagine that having been busy all day, Jesus was probably pleased to go into the house where he was staying and relax. He could have told Nicodemus to come back in the daytime, to allow him the chance to have an evening off but no, he was happy to talk to Nicodemus when Nicodemus needed to talk. In the same way, he meets us in our time and place of need, whenever that is! Last night I realised something at bed time of all times, the reason I was not making a decision about where I was to live was because John is no longer with me! I suddenly felt my grief overwhelm me as I thought of the years we had tried to move out of London when he was alive, constantly being offered properties that were inaccessible to John. Now, I am looking to move but without the person who despite his increasing incapacity was the person who had always been my support, someone to talk over decisions that had to be made etc now I felt as if half of me was missing! Last night, at bed time, I needed Jesus to talk to, I needed to have the comfort of the Holy Spirit and I got it! Jesus reaches out to us in our place and time of need, he doesn't have office hours he is there all the time!
So Nicodemus visits Jesus:
2 He came to Jesus at night and said, 'Rabbi, we know that you are a teacher who has come from God. For no one could perform the signs you are doing if God were not with him.'
Nicodemus acknowledges Jesus as a Rabbi, teacher but has not acknowledged him as the Messiah they were waiting for.
Jesus answers with an odd statement:
3 Jesus replied, 'Very truly I tell you, no one can see the kingdom of God unless they are born again.[a]'
This poses a problem for Nicodemus, if he, a gifted and respected teacher, a Pharisee no less, cannot enter heaven based on his good works and his standing, what help is there for anyone else not as privileged? In those days, wealth, knowledge, standing and position were seen as indicators of how much you were in God's favour. If what Jesus is saying is true, there is no hope for anyone mush less those with less than Nicodemus or nothing unless all he had been taught and was teaching was wrong! What a dilemma! To have spent your entire life believing something and to have someone say it is all wrong!
Nicodemus quite rightly realises that you cannot enter your mother's womb a second time as an adult and be born again – all I can say to that idea is ouch!
Jesus is not talking of physical birth but of spiritual re-birth. When we come to faith as soon as we invite Jesus into our lives, the Holy Spirit comes and lives in us. We are changed from that moment on, our baptism wherever it takes place, is a sacrament, an outward sign of an inward change. When I was baptised, it was an amazingly spiritual experience telling the church what had happened to me. In churches where infant baptism is practised, there is a service of confirmation when the child is old enough to make the promises made at their baptism for themselves and should be recognised for its importance as well, telling the church that you are a changed person! That you have given your life to Jesus.
Nicodemus is confused and Jesus response is:
10 'You are Israel's teacher,' said Jesus, 'and do you not understand these things? 11 Very truly I tell you, we speak of what we know, and we testify to what we have seen, but still you people do not accept our testimony. 12 I have spoken to you of earthly things and you do not believe; how then will you believe if I speak of heavenly things? 13 No one has ever gone into heaven except the one who came from heaven – the Son of Man.[e] 14 Just as Moses lifted up the snake in the wilderness, so the Son of Man must be lifted up,[f] 15 that everyone who believes may have eternal life in him.'[g]
16 For God so loved the world that he gave his one and only Son, that whoever believes in him shall not perish but have eternal life. 17 For God did not send his Son into the world to condemn the world, but to save the world through him.
Poor Nicodemus, instead of some nice pat answer he is actually sent away with a lot more to think about! We are not told in this story what Nicodemus final decision is but clearly Nicodemus was not satisfied totally with all he had been taught and it is likely that in time he would have accepted who Jesus was and made a commitment to follow him.
Have you made that commitment? Do you feel you need to re-affirm your commitment? This week think and pray about where you are in your journey. If you need to talk please feel free to contact me.
Prayer
Lord, we pray for all those like Nicodemus at a crossroads, provide the person or group of people who will help them understand the gospel who will encourage them in their search. Lord, in these dark times when there are so many problems facing the world, help people to find Jesus and the peace he came to bring. During this time help us all to concentrate our hearts and minds more on you and your amazing grace that meets us when and where we are and help us to become closer to you, to desire to come closer to you. In Jesus name, amen
________________________________________________________________
First Sunday in Lent 2023
Readings
Sermon
Reading
Matthew 4:1-11
Today we are looking at what happened just after John had baptised Jesus. Jesus was sent into the wilderness by the Holy Spirit where he fasted for forty days and forty nights. That number is interesting as it is the same length of time the Israelites were in the wilderness before they saw the promised land but then disobedience to God meant they were condemned to another forty years of being in the wilderness until all those who had been so disobedient. Are you beginning to see a pattern with the number forty?
In order to put this in context, let's look at the beginning.
Genesis 1
6 When the woman saw that the fruit of the tree was good for food and pleasing to the eye, and also desirable for gaining wisdom, she took some and ate it. She also gave some to her husband, who was with her, and he ate it. 7 Then the eyes of both of them were opened, and they realised that they test, humans failed! Eve took the apple ate it and gave some to Adam.
So sin entered the world. What do we mean by sin entered the world? We mean that humans started to see themselves as gods, they put the crown on their own heads instead of leaving it on God's head. We also see how manipulative Satan can be! He has all sorts of tricks up his sleeve and will use them to catch humans out!
I think one of the best books to read to learn about Satan is The Screwtape Letters, by C S Lewis. He perfectly describes the ways of Satan in a very readable way.
When Moses led the Israelites out of Egypt they were tested by God in three ways. First about food and water. There are accounts where they became hungry and thirsty in Exodus. What did they do? Did they ask Moses what they should do? No, they moaned to him that God had led them out into the wilderness to let them die, even saying they would have been better off in captivity in Egypt! They blamed God!
The first temptation Jesus faced was also about food.
3 The tempter came to him and said, 'If you are the Son of God, tell these stones to become bread.'
First note Satan says, 'if you are the son of God'. Satan knew full well who Jesus was! He had been trying to kill him since the day he was born! When the Magi had given their news to Herod, remember how they were warned in a dream not to go back to Herod?
When Herod realised he had been tricked, he killed all the baby boys up to two years old!
Jesus answer was:
4 Jesus answered, 'It is written: "Man shall not live on bread alone, but on every word that comes from the mouth of God."[b]'
The first thing to note is that Jesus must have been sustained by God in that time. Forty days and forty nights is five weeks! Humans can live 48 hours without water and three weeks without food! The only thing that could have kept Jesus going was God sustaining him!
We need to live not on bread alone but every word of Scripture! In other words we need to read and learn the Bible, not just bits of it but every word of it. The Old Testament and the New. As we see today, the Old Testament has implications in the New Testament.
The second test the Israelites had was when God had been with Moses up the mountain and given him the tablets with the law inscribed on them. Moses returned to the people only to find they had melted down all the gold they had to make a golden calf to worship! Moses was so angry with them he dropped the tablets of the Law and they smashed!
Exodus 32
32 When the people saw that Moses was so long in coming down from the mountain, they gathered round Aaron and said, 'Come, make us gods[a] who will go before us. As for this fellow Moses who brought us up out of Egypt, we don't know what has happened to him.'
2 Aaron answered them, 'Take off the gold earrings that your wives, your sons and your daughters are wearing, and bring them to me.' 3 So all the people took off their earrings and brought them to Aaron. 4 He took what they handed him and made it into an idol cast in the shape of a calf, fashioning it with a tool. Then they said, 'These are your gods,[b] Israel, who brought you up out of Egypt.'
The Israelites wanted gods they could see that would go before them. They replaced the living God with idols made by themselves of gold!
Jesus was tempted a second time, this time Satan came up with:
5 Then the devil took him to the holy city and set him on the highest point of the temple. 6 'If you are the Son of God,' he said, 'throw yourself down. For it is written:
'"He will command his angels concerning you,
and they will lift you up in their hands,
so that you will not strike your foot against a stone."[c]'
Hmmmm, where did this come from? Psalm 91! But taken out of context! It is important that we do not read a couple of verses and then take them out of context, read the whole chapter!
What was Satan after? The Israelites turned against God by making the golden calf to put in front of them as they travelled. An idol cannot actually do anything but it looked good however God who could only been seen by cloud or fire actually could do things for the Israelites. Jesus was tempted to do something to make a spectacular show of his life being saved, but that would have just attracted some people for a while, Jesus was to affect people for their entire lives!
Jesus answer was:
7 Jesus answered him, 'It is also written: "Do not put the Lord your God to the test."[d]'
The Israelites had put God to the test and lost the promised land only their descendants would live there!
The third temptation Jesus faced was to be shown the whole world and told it was his if he would bow down and worship Satan!
8 Again, the devil took him to a very high mountain and showed him all the kingdoms of the world and their splendour. 9 'All this I will give you,' he said, 'if you will bow down and worship me.'
If Jesus was to serve Satan, he would have the whole world but he was King not of this world but the world to come and he would have lost that had he accepted what Satan offered.
Jesus response to this third temptation was:
10 Jesus said to him, 'Away from me, Satan! For it is written: "Worship the Lord your God, and serve him only."[e]'
Satan left him and, as Jesus had passed his tests with flying colours, the angels came and tended to him. He had proved himself worthy of the mission he was sent on. He was able then to teach the Israelites the good news, show them and us how to live and to be the sacrifice for humanity's sins.
This week I suggest everyone concentrate on their Bible reading not just the bits you like but read chapters of both the Old and New Testament. The Israelites had a massive fail on their tests because they did not take the words of God to heart! Don't let us make the same mistake!
Prayer
Lord, in this coming week help us to make more effort to read your word and to pray to you that we may be more ready to repel Satan when he tempts us to act in a way that is not how you want us to live. Thank you for the Bible, your word that in the absence of Jesus physical presence among us and with the aid of the Holy Spirit we have all we need to teach us how to live. Amen